The time has come when you don't need a television set or cable connection to enjoy episodes or movies whenever you want. With the advent of internet, many websites have originated which not only allows you to watch movies but also your favorite TV shows. Netflix, Amazon video, Hulu, Hotstar and YouTube are some of the most popular streaming services available on the web which produce new and innovation original programming on the media scene today.
Sense8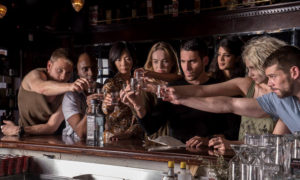 Sense8 is not just a sci-fi from the Wachowski siblings but also one of the first shows with a powerful cast of LGBT personalities. The story originates when eight people, each from a different culture and society, discover that they form a cluster of "sensates"; humans who are mentally and emotionally linked and realize that they are under threat by an organization trying to hunt them down.

Genre: Science Fiction and Drama
Distributor: Netflix
A series of unfortunate events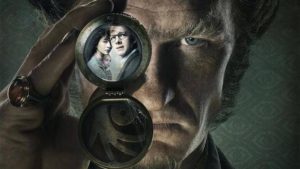 A Series of Unfortunate Events is an American black-comedy drama television series based on the children's novel series of the same name. This Netflix series is one of its kind as it is dark, funny, enjoyable and dramatic for both the adults and kids. This story revolves around two wealthy orphans – the Baudelaire children, Malina Weissman and Louis Hynes left in the care of their greedy relative Olaf, who wants to claim the family fortune for himself.
Genre: Drama and Black Comedy
Distributor: Netflix
The man in the high castle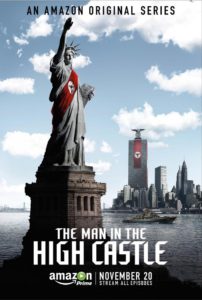 A dystopian alternate history television series, A Man in the High Castle is based on the 1962 novel of the same name by Philip K. Dick. It is based on the imagination that what the Unites States might have looked like had the Axis won the World War II. On January 3, 2017, it was announced that Amazon had renewed the series for a third season.

Genre: Alternate History, Drama, Dystopia and Thriller
Distributor: Amazon.com
Difficult People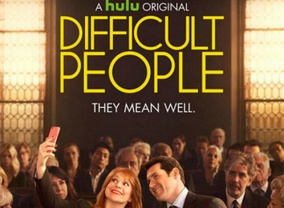 Julie Klausner and Billy Eichner are two struggling and jaded comedians residing in the New York City trying to get their comedy careers off the ground. The duo are misanthropes but each other's best friends. Outrageous restaurant schemes, controversial tweets, ruined holidays are some of the trials and tribulations faced by both of them in Difficult People. The site's consensus reads, "Difficult People makes the unlikable likable with mean-spirited, unhappy characters who still can't help but amuse."

Genre: Comedy
Distributor: Hulu
11.22.63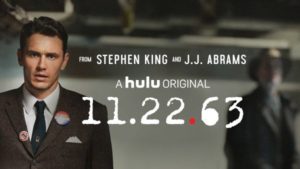 11.22.63 is perfect mixture of drama, sci-fi, mystery and time-travel thriller. Jake Epping, an English teacher gets an opportunity to travel back in time to Dallas, Texas in 1960. There, he becomes obsessed and attempts to prevent the assassination of President John F. Kennedy on Nov, 22, 1963. The show has been directed in a way that will leave you shocked, surprised, excited and startled while playing with your perceptions of right and wrong.
Genre: Drama, Mystery, Science Fiction and Thriller
Distributor: Hulu
Sarabhai vs Sarabhai Take 2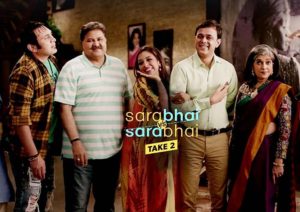 The all-time-favorite Sarabhai vs Sarabhai show has finally made a comeback in the form of web series. This show is a blend of great set of characters, dialogues and direction. Sarabhai vs Sarabhai Take 2 is the most appropriate example of an Indian Sitcom that revolves around an exemplary upper-class family living in South Mumbai and their innovative ways to deal with everyday problems. This web series is a blessing for millennial who can't take more of the Bollywood masala and typical storylines.

Genre: Indian Sitcom
Distributor:  Hotstar

Twisted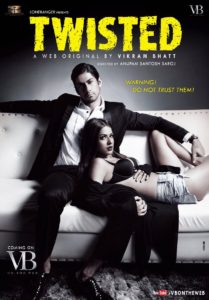 Twisted as the name suggests is a web series full of twists and turns, each of them being unexpected and unpredictable. It is a quintessential combination of murder mystery, romance and thrill. This series is subjected to a murder of business tycoon, Ranbir Raichand's wife whose case is taken up by CID for investigation. A kind of show best explained or expressed not with words but understood and liked when seen.

Genre: Romantic – Thriller
Distributor: Bhatt's YouTube Channel – VB on the web
Inside Edge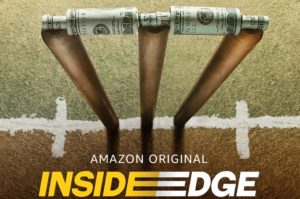 Inside Edge follows the gains and losses of a fictional team, Mumbai Mavericks playing in the Powerplay League. Set in a landscape of conflicting interests, Greed, corruption, politics, money play a vital role in telling this tale. Inside Edge is a story that pulls no punches, minces no words, and takes no prisoners. It is India's first Amazon original web-series and has launched on 10th July.
Genre: Drama and Sport
Distributor: Amazon Prime Video
Comments
comments