Dessert is truly an imperative part of a meal and for the one with a sweet tooth, it is almost inevitable to avoid. Isn't it hard to resist the gooey chocolate pudding, the mouth-watering brownies, the gelato ice creams and the mushy marshmallows?
Well indeed it is, and if you have a sweet tooth, we have some good news for you. If you are constantly on hunt for new places to satiate your cravings for a decadent dessert, check out the list below to see the best dessert places in the capital.
Be warned though, these flavorsome goodies are not for the weak hearted so try them at your own risk!
THEOBROMA
Cyber Hub, Gurgaon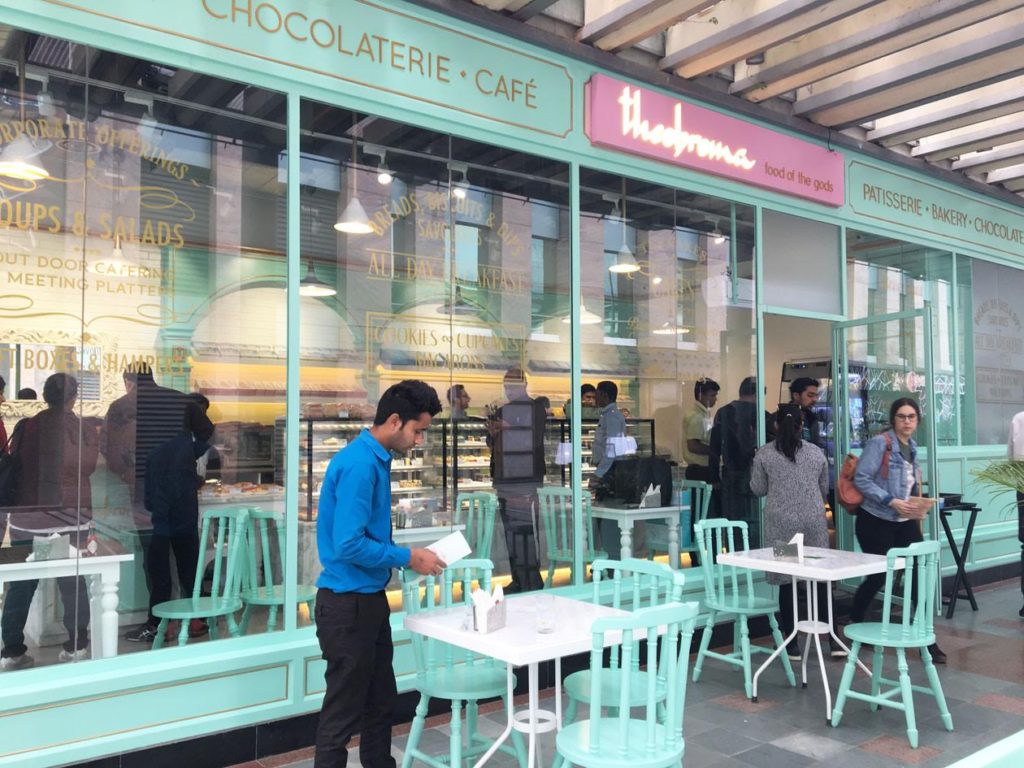 Did you know that the word "Theobroma" is derived from the ancient Greek, meaning 'Food of the Gods'?
Well its true and each and every brownie at this place oozes of divine quality. Coming from Mumbai, this place was always on the top of the list of every dessert lover. Even before Theobroma had set its foot in Delhi, delhiites were more than excited to witness this ultimate sugar rush. Some recommended desserts would be Walnut brownie, Red velvet pastry, Rainbow pastry, Chocochip Brownie and Marquise Almond Mousse.
BIG CHILL CAKERY
Khan Market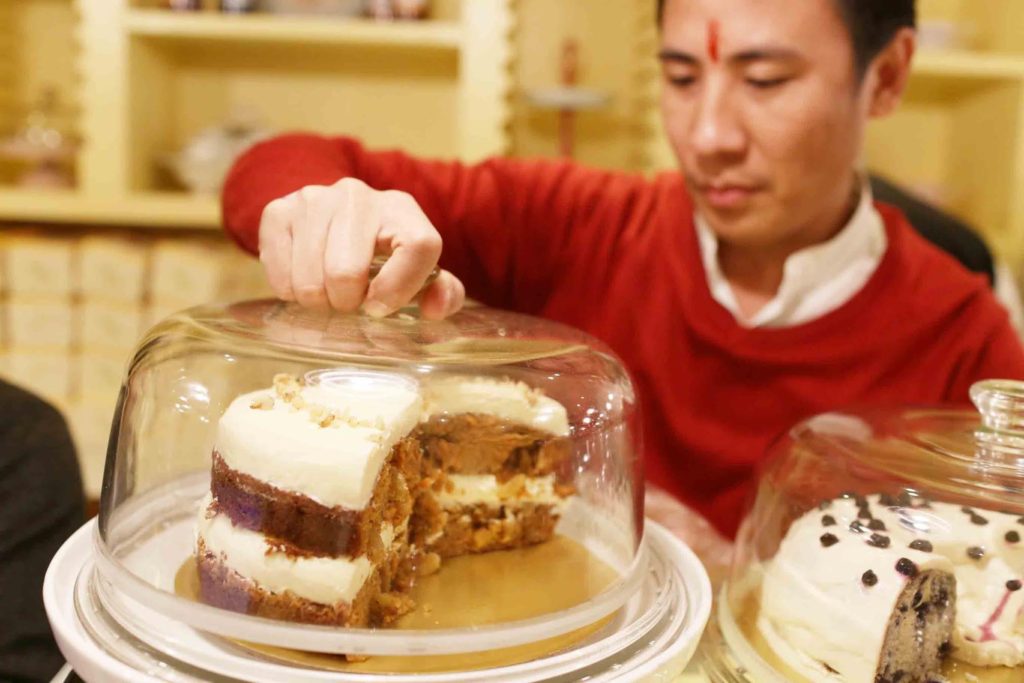 The Big Chill Café has been synonymous to good food since time immemorial but here comes the bigger surprise, it's the Big Chill Cakery in Khan Market.
Sinful desserts in the most tasteful setting can be witnessed here.
The cakery could be the one stop destination for a true sugarholic. It is hard to point out one good dessert here, as all of them are finely crafted masterpieces worth a bite. Some recommended desserts would be Chocolate & orange Crème Brûlée mousse, Nutella Fudge Cake, Raspberry and cream cheese chocolate brownie, Chocolate éclair, Chocolate Viennese Cake, Banoffee Pie and the list is never ending.
CRAVITY
Hauz Khas
If there were any authentic French café worth a visit, it would be Cravity, a petite café, quaintly situated in Hauz Khas, further away from the hustle bustle of the market. The interiors speak louder than words for their elegance and class. The French vibes can be felt not only in the interiors but also in the baking methods adopted by the well-trained chefs here. Also, serving Global cuisine, the café's specialties include Burmese Khao Suey, chef's special Lamb Burger and Keema Pav.
Ranging from fresh breads to decadent dessert options, Cravity is a must go for all dessert lovers. The Hot Chocolate is a must try, which is made using the finest quality of chocolate. Also, the macaroons would probably be the best you can ever have. To put an end to all your cravings, go to Cravity and indulge in the best of desserts.
L'OPERA
Epicuria, Nehru Place
Cyber Hub, Gurgaon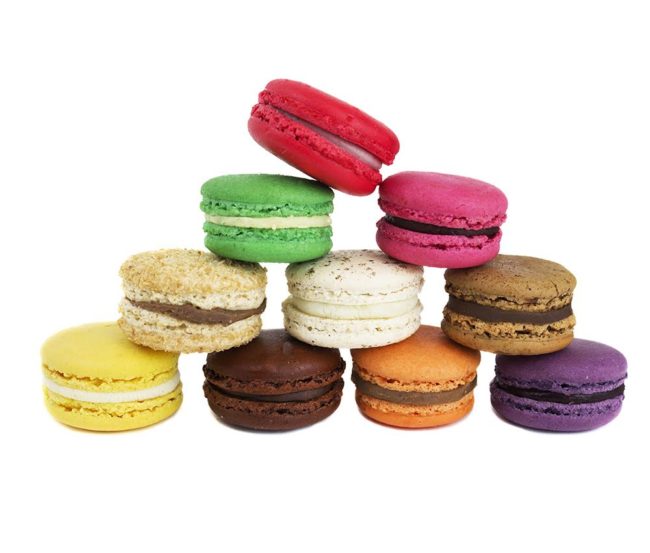 Did you know that "L'Opéra" refers to the renowned opera house in Paris? On the other hand, a delectable French pastry is called "Opéra".
L'Opera is a French patisserie and Boulangerie serving sinful delights worth your appetite. In an effort to recreate true French flavors on the Indian palette, L'Opera has come up with an exclusive dessert selection for the ultimate dessert junkie. Ranging from cakes, pastries, macaroons, quiches, sandwiches, assortments, teacakes, Verrines to fresh breads, you name it, they have it.
WAFFLESOME
M Block Market, Greater Kailash -1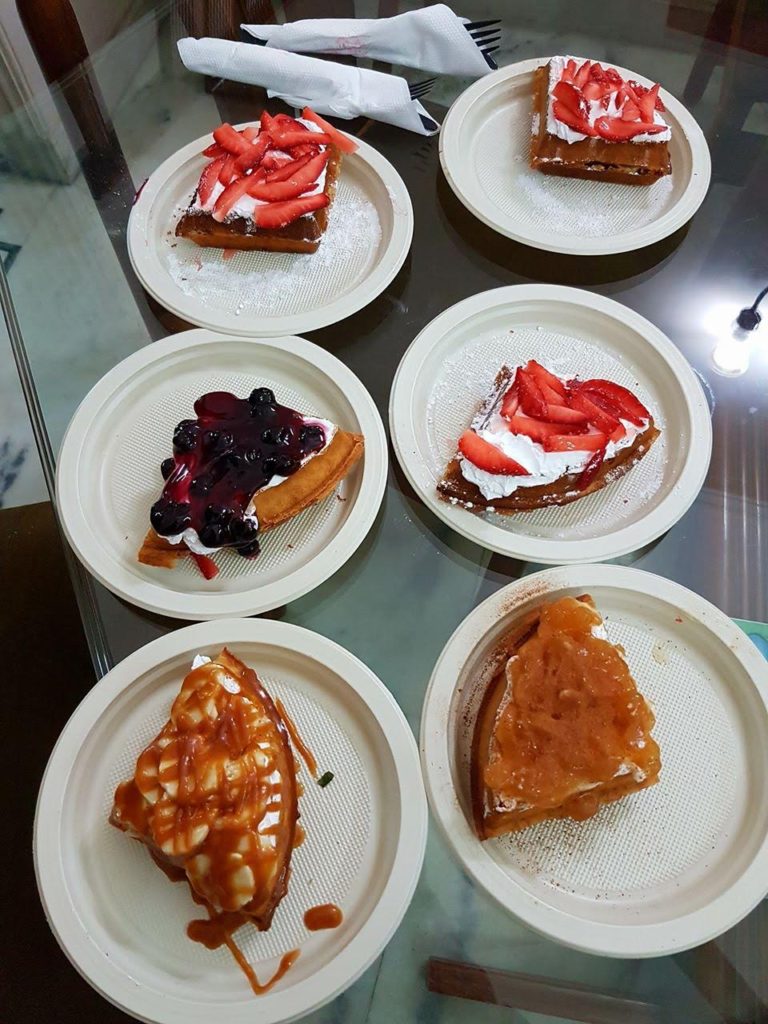 'All good things come in small packages', this line stands true for Wafflesome.
Well placed in the back alley of the popular Greater Kailash market, this little café is all about serving freshly baked, soft waffles, which are irresistibly delicious and appetizing. The waffles are prepared with a specially crafted batter and you can choose from the sumptuous topping options, which include fruits, ice creams, nuts etc. The flavors vary from Blueberry, Nutella, Original Maple and many more. This one is a must visit for all the waffle-lovers out there.
Comments
comments