Move on from thighbrows and underbutt, because hipbones are apparently hip.
The sensuous and private region of the hip bone is usually hidden away under fabric, but 2017 is not the year for conservatives, at least not in the fashion world.  Celebs all over the world are seen adorning their bodies with bold outfits, revealing the area above the pelvis, the hip bone. This style—that enticing blend of delicacy and danger, of control and its absence—makes particular sense for a moment in which women are finding new ways to be powerful.
Even though some suggest its existence in the late-90s, the trend seems to have sprouted from the low-cut-bootlegged-jeans-with-high-rise-thongs look sported by celebrities like Brittany Spears and Paris Hilton in the mid-2000s.
In 2014, at the MuchMusic Video Awards, this style came out of the nook corner and into the limelight when Kendall Jenner was spotted wearing a studded floor length Fausto Puglisi gown. But eyes were not on the stunning dress, but rather the parts that it left uncovered. Slits on either side of the gown ran high, dangerously exposing the young diva's hip bone region.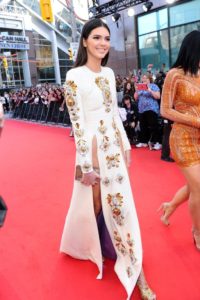 And as it happens, a trend is bound to blow up if it has the blessings of a Kardashian. Iron Man co-star Gwyneth Paltrow was seen in an Antonio Berardi revealing her alluring hipbone at one of her movie premieres.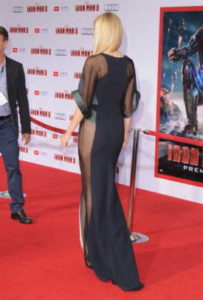 Our it-girl, Bella Hadid, not only slayed this look on Red Carpet of Cannes 2016 but also transfigured it in casual wear. The millennial model was recently spotted wearing an ultra-high cut bodysuit with low rise track pants, leaving the skin near the hip area uncovered.
Kylie Jenner soon followed her footsteps and posted a picture on Instagram exposing what has come to be called the 'hip-cleavage'.
To pull off this enticing and bold look, all you need is a high cut leotard and some low rise bottoms.  A low waist skirt with a short length top might do the trick if you're going for a classier look. The most important component of pulling off any trend, although, always lay in body positivity and confidence. 
Would you like to try it too? Let us know by commenting below.
Comments
comments