We all love the spitter-spatter of rains but its' aftermaths is surely not that pleasant. No matter how much we all waited to welcome the rains of the season, the city was certainly not ready to brave it all. From battered roads to natural and stinking ponds on roadsides; we have seen it all.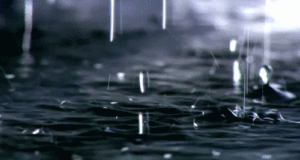 Let's take a dig on how rains have created havoc in the city post this year's stint of monsoon
Jam-Struck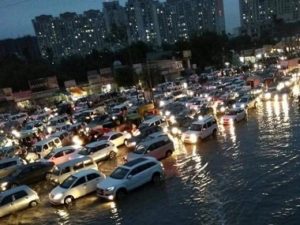 That day was recorded in the history when the Delhi-Gurugram highway was choc-o-block with traffic for good two days. It was a busy weekday, July 29th when the whole of Delhi and Gurugram was paralysed due to heavy rainfall, followed by lack of proper infrastructure. Long tailbacks were witnessed in gridlocked roads in Gurugram even on the second day of the jam due to severe waterlogging on National Highway-8 after heavy rains lashed Delhi's satellite city leaving thousands of commuters stranded and forcing authorities to clamp prohibitory orders. This was the effect of rains and the city's so-called readiness to face the natural phenomenon. Sharing her woes, Jyotsna Pachnanda, finance professional and a daily commuter to Gurugram, was petrified to be stuck in such traffic again in her lifetime. "Everything was at a standstill; right from small vehicles to even animals. It started as a regular jam but it grew into an ordeal when the lines were just increasing but no signs of it being cleared."
Uncalled Holiday
The counter attack to tackle the rains was shutting down of schools, colleges and offices of Delhi-NCR. Those who were informed were at peace but a few of them were left in lurch without any proper announcement of leave. "Getting a proper leave is fine but not being informed, getting stuck in jams and then being sent back is brutal," frets Anant Chauhan from Gurugram.
The 'Marine Drive'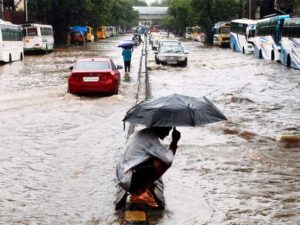 The impact of the rain was such that almost every road was waterlogged and the situation during rush hours was chaotic. No matter how much we love to splash through the water accumulated on roads but we also love to blame the government for the city almost submerging into the waters. From potholed roads to breaking of roads; it was common to experience a bumpy ride almost on every road. Also, whether Monsoon stays weak, normal or strong but the problem of water logging in Delhi is perennial. For Delhiites, not a single day passes by, without dreading a commute through the infamous Moolchand underpass or the Dwarka underpass and many others in the city especially during monsoon season, as the water starts logging in the underpasses
Tell-Tales of Trains
Soaked up clothes, humid air, and limited use of deodorants force you to survive in a musty crowded wagon during Monsoon. The air is so heavy and damp, you can almost feel your airless lungs screaming to escape from the stuffy insides of a Delhi Metro train. Out of all the things people with asthma can relate to, breathlessness tops the list. Also, the untimely snag in the train timings add to the woes always. This season was equally hard on the metro trains with preparedness almost nil.
Signals That Just Flash & Fail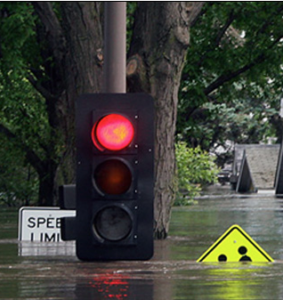 To add to the chaos, failure of traffic signals also becomes more common during this time. While many of these signals develop faults due to the rains, power supply issues also result in non-functioning traffic lights as the proposal to install inverters or solar panels has been stuck for a while. As per estimates, almost 30 to 40 per cent of the 864 signalised intersections face problems during the monsoons due to cables getting damaged by rainwater.
To end it all, for us, the wide fears of poor monsoons, the government efforts to assuage such eventualities, civic bodies' incapacity to deal with rain's aftermath; all this certainly kills the whole effect of monsoon and the soothing rains.
Comments
comments