Goods and Services Tax (GST) is an indirect tax that the Indian government is planning to levy on all goods and services, leaving side those exempted from the GST law. This law aims at bringing uniform taxation across the country by replacing the current taxes of excise, VAT and service tax which are currently different in different states.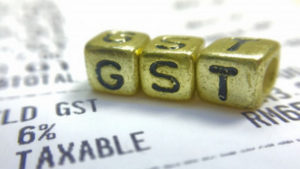 As GST has been finally implemented , we have realized that the establishment of GST is a mixed bag for consumers in terms of its benefits and limitations. The implementation of GST has affected everything we experience in our daily routines from dining outside, shopping, cab rides, bills among others which  eventually guides our dating game.
As we all know, change is never easy but we must prepare ourselves for the worst. The country's most transformative tax reform has been passed by the government of India which affects and impacts our budget and frequent getaways from quotidian practices. Here is a quick way to know how this tax legislation will affect your dating:
DINING OUT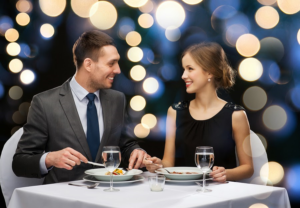 Under the GST system, the eateries are divided in two categories: non-AC and AC restaurants. The impact of GST in terms of dining outside will be lighter on the pocket as the tax on food and drinks in AC restaurants will drop from 20.5% to 18% and in non-AC restaurants , a 12% tax will be levied. But restaurants at 5 star hotels will levy 28% tax. Also, Liquor has a 6% service tax across segments, which has now been abolished.
MOVIE TICKETS
With the advent of plethora of reforms initiated by the Indian government to eradicate corruption, the movie fans can express their happiness as the entertainment tax is being substituted with GST. The average entertainment tax ranges between 35%-55%, depending on the state while under the GST law, there will be 28% GST charged on movie tickets.
SHOPPING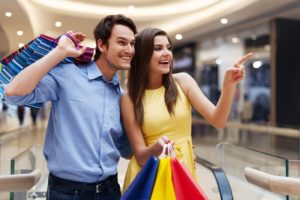 The government has been lenient in terms of imposing taxes on shopping of clothing, by keeping the rates moderate at 12% for readymade garments, while footwear below INR 500/- is at 5% and at 18% for footwear above INR 500/-. This enables you to shop for your loved ones even more.
Example: If you purchase a dress worth INR 2000/- today, earlier you would have to pay INR 2250/- but with GST applicable your total would be INR 2240/-
TRANSPORT SERVICE
Cab rides are marginally cheaper now as the tax imposed has come down to 5% from 6% for bookings made on cab aggregators. This would enable smooth transportation for the majority.
TELECOM SERVICES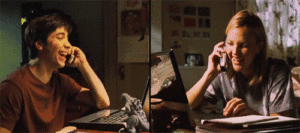 With everything going in our favor, the tax levied by the telecom services has been increased from 15% to 18% making it costlier in the new tax regime. Before, the telecom users charged 15% in the form of tax and acess over their phone bills. With the increase in phone bills, you will not be able to talk to your close ones for long durations anymore. This is not just a disappointment for the telecom industry and its users, but also the government as it will affect the digital India project.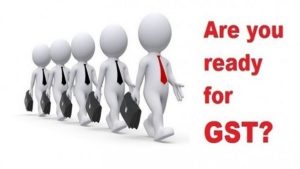 The implementation of GST is a huge advantage for everyone who loves to eat and shop. All in all, the emergence of GST will make you want to dine outside, shop more often, watch more movies and enhance your relationship by building beautiful and happy memories that last untainted forever.
Comments
comments