Delhi is a haven for lovers undoubtedly, having an abundance of venues where you can take your sweetheart to for an amazing date. Whether you are looking for celebrating your anniversary or a casual date, there is a perfect place for all! Afterall, It is all about the conversation and bonding. Here's a list of places you should visit with your other half to refresh your love, whilst falling in love with the food…
⦁    Rose Café, Saket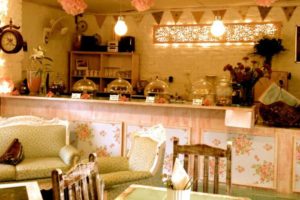 Tucked away inside Saidulajab, with Victorian style pastel interior, vintage decor, and beautiful outdoor seating, Rose café quite does justice to its name. Complete with pretty china, lamps, and old furniture, this place will leave you and your date awestruck.  The café offers a refreshing menu with a speciality in waffles and pancakes. If you're an animal lover, this is just the perfect place for you since the menu includes vegan options as well. Rose Cafe is indeed a treat for the taste buds, as well as the eyes.
⦁    Sevilla, The Claridges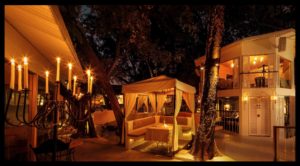 Named after Seville, the famous art and cultural capital of southern Spain, this award-winning Mediterranean restaurant is a truly romantic place. With the outdoor and indoor blending together, the European 'al fresco' style ambience of this restaurant is bound to please. The stunning concept of pavilions and covered areas with the lighted cobbled path will transport you and your date to Spain and the authentic Mediterranean menu will leave your mouth watering. In winters, this can be the best place for truffles in Delhi with regular shipments from Alba and Perigord. Delicious food and beautiful ambience makes Sevilla a popular choice for dates.
⦁    Le Cirque, The Leela Palace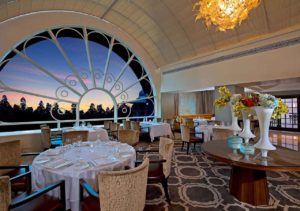 Undoubtedly one of the best restaurants in Delhi, Le Cirque at The Leela Palace serves delicious cuisines ranging from Italian to French. But the sheer majestic interiors would be enough to capture you and your date in its spell. An addition to the offering is a well-set bar with a walk-in wine cellar. The food here comes with untold stories. So rest assured your experiences will extend beyond what's on the table
⦁    Tonino, Mehrauli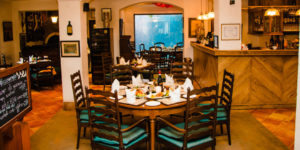 Inspired by the enchanting villas from Sienna and Sam Gimignano in Tuscany Italy, this restaurant has a cuisine comprising of the best pizzas in the country, with ingredients directly being exported from Italy. The pink walls, contrasting turquoise window panes, and an open kitchen gives this place a peppy and rustic Italian charm. The candle lit lounge under the moon-lit sky will take you to a different world of romance, henceforth makes this place an ideal destination for dinner dates
⦁    Olive Bar and Kitchen, Mehrauli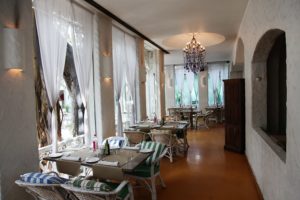 Located in a quaint and green area of the city, away from all the hustle-bustle of a metropolitan, Olive Bar and Kitchen is touted as the best spot for a romantic evening with your loved one. With warm and cosy interiors, Olive is the perfect place for a calm and beautiful candle light dinner. The white pebble courtyard under the canopy of the big banyan tree, huge windows with beautiful white curtains, and sober colour contrasts of olive green and turquoise gives a perfect Mediterranean feel to the entire place.
⦁    Perch Wine & Coffee Bar, Khan Market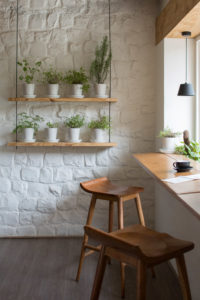 The ideal fix for your coffee and wine cravings, Perch is your place to be. Conceptualised and executed by Vaibhav Singh,the first thing you see is how uncluttered it is – light wood furniture set off against stark whitewashed walls with a sprinkling of terrariums and potted plants that give it all the colour it needs. This double-storey eatery has a calm and casual atmosphere, alongside comfortable sitting and a wide variety of wines, wine-based cocktails, coffees and a selection of quick bites which makes sharing stories and long talks easy. Perfect spot for a quiet date! It is an ideal place to unwind and spend quality time with your loved one. Their Wine menu also changes every season, so there's always something new when you go! From fruity, smooth Pinot Noir in summers to dark, black current, velvety Merlot in winters; they have everything! The cocktails are lighter and mostly wine-based which makes them fitting even for daytime. It has also opened it's second outlet in Vasant Vihar.
⦁    On The Waterfront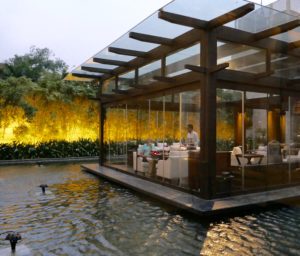 Perfect for a romantic rendezvous in the beautiful seating area amidst swinging palms besides the pool area,  this restaurant is built very imaginatively. The glass walls ensure that most tables are either beside or have a lovely view of the water and the small fires in the water create a wonderful charm to woo your loved one. It looks exquisite in night time and gives you an amazing experience. It's famous not only for night time but also for their Sunday brunches giving you a wide range of cuisine to choose from. The glass-walled poolside restaurant serves Asian, European and Middle Eastern food.
⦁    Piano Man, Safdurjung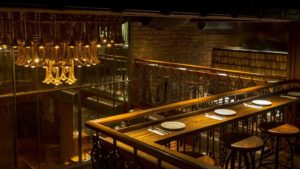 A stage with a piano and rustic exposed brick walls engraved with the names of jazz music's finest players and warm wooden floors, this is the most voguish space to experience live jazz performances at. 7 pm to midnight everyday, this place creates a lively atmosphere perfect for an amazing date night. It has the ground and a mezzanine floor from where the view makes you feel like you are at a theatre especially with the ornate railing overlooking the stage below. The first floor features Cake Away, Higher up is Dirty Apron, the fine dining space offering European and Pan-Asian cuisine. It also has a rooftop section, perfect for winter-time soirees. Booking is recommended as you would always see this place swamped with music lovers.
⦁    Set'z, Vasant Kunj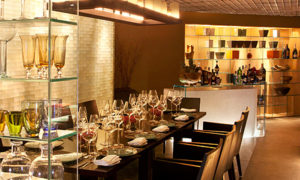 It is a fine-dine restaurant that offers seven kitchens cooking world food – European, Chinese, Thai, Japanese, Seafood, North Indian, Mediterranean under one roof. A bar and al fresco terrace to compliment, this place is heaven for all foodies. Located in the plush DLF Emporio, the ambience of the place is lovely and relaxing. It also has a lavish and extensive buffet spread wherein you can get your food customised according to your palate and choice. The food is a class apart and will leave you and your loved one spoilt for choice. It also has a secluded private dining area that ensures your space and privacy and the best of experience.
⦁    Kiyan, The Roseate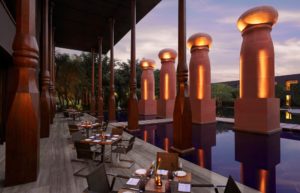 Located on NH -8, Roseate is an uber-luxury hotel and with it, the restaurant gives you one of the finest experience. The walk to the restaurant gives you time to talk and experience the beautiful landscape created. Set in a picturesque, zen-like setting amidst majestic Isfahan columns and surrounded by a royal blue waterbody, Kiyan will tantalise your senses. All dishes are prepared using only select organic and home grown vegetables, free-range meats and the finest ingredients. It's an ideal space for a lazy Sunday lunch or an intimate dinner under the starlit sky. It magically transforms from an elegant brasserie at dawn to finish the day with a spectacular starlit fine dining experience. Lighting has been carefully positioned so that the trees cast perfect reflections on the surface of the water at night and it's a captivating sight.
With all these options, take your loved one on a date every week! 

Comments
comments